The Association of Women Against Violence (AMCV) is a Non Governmental Organisation whose main aim is to contribute to breaking the cycle of violence against women and children. AMCV was founded in 1992, as a direct response by civil society to the lack of services available to women and children who had been victims of rape, child abuse and domestic violence. Since then the work has focused on two main areas: prevention and the creation of specialised services.
Project Team
Petra Viegas
Margarida Medina Melis
Rita Mira
Address
R. João Villaret, 9
P-1000-182 Lisbon
Phone
+351 21 3802160
Fax
+351 21 3802168
Web
www.amcv.org.pt

BUPNET, founded in 1985, is an adult education provider and has as its mission the promotion of innovation in education and training. BUPNET has successfully completed several training courses in various sectors both in the framework of European and national funded projects.
BUPNET has considerable experience in European projects on the theme of education, training and eLearning and was involved in the development and delivery of three European Grundtvig training courses with an international audience, among which a course aiming to sustainably improve the competences of adult education staff in the area of violence against women in different institutional environments on a European level with the main purpose of supporting women survivors of violence.
Project Team
Sabine Wiemann swiemann@bupnet.de
Ines Polzin ipolzin@bupnet.de
Address
Am Leinekanal 4
D – 37073 Goettingen
Phone
+49(0)551 547070
Fax
+49(0)551 5470717
Web
www.bupnet.de

The Vienna-based "die Berater" gemeinnützige GmbH was founded to implement non-profit oriented, i.e. mainly educational, social and charity activities aimed at integrating disadvantaged groups into society and promoting values like fairness, tolerance, and active citizenship. The main activity is currently to run a socio-economic restaurant and online services where long-term unemployed people find training and work with the ultimate aim of re-integrating them into the labour market.
Project Contact Person
Maren Satke M.Satke@dieberater.com
Address
Wipplinger Str. 32/23-26
A – 1010 Wien
Phone
Tel: +43 1 5324545
Fax
Fax: +43 1 5324545-1145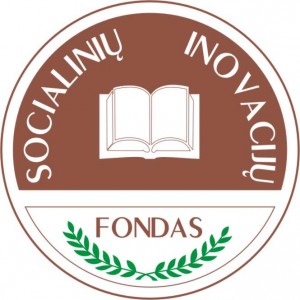 The Social Innovation Fund (SIF) is a non-governmental educational organisation, established in 1994, which acts at the community, national, European and international level. SIF has a great experience in networking on lifelong learning on the democracy building and women's human rights issues: it is actively engaged in influencing public policy while implementing the Law of Equal Opportunities for men and women in Lithuania. SIF is the founder and co-ordinator of the non-formal Coalition of Lithuania NGOs for Advocacy on Women's Human Rights, uniting more than 60 women's NGOs in Lithuania.
Project Team
Liudmila Mecajeva l.mecajeva@lpf.lt
Diana Basinskaite d.basinskaite@lpf.lt
Address
Savanoriu pr.1
LT-44255 Kaunas
Phone
+370 – 37 208331
Fax
+370 – 37 206575
Web
www.lpf.lt